Timing is Everything
Grande Ronde Hospital Regional Medical Plaza
Hospital Construction Project
Completed: August, 2016
Client: Grande Ronde Hospital
Location: La Grande, OR
Size: 27,000 Sq Ft
Type of Project: CM/GC
Medical Office Building Construction
Sequential Project Phasing
Heated Sidewalk and Road Construction
The Challenge
Stay Open to Stay Healthy
It's no surprise that when it comes to hospital construction work, timing and delivery is everything.  This was especially true with our work on Grande Ronde Hospital's Regional Medical Plaza.  Not only was there a delicate demolition project involved, but several offices needed to stay open while we conducted our work.  If a deadline was missed this meant that certain medical offices could not stay open, which would have caused major stress on the local healthcare system.
Fortunately, Sid Johnson & Co. was chosen to take on what would be a multi-phased, complicated, and technical project. This hospital construction project put our skills to the test, but with the help of some amazing local subcontractors and in-house talent, we were able to meet budgets and deadlines. 
The final product is a beautiful and functional building that now houses the GRH Women's Clinic, Children's Clinic, Orthopedics, and Specialty Clinics.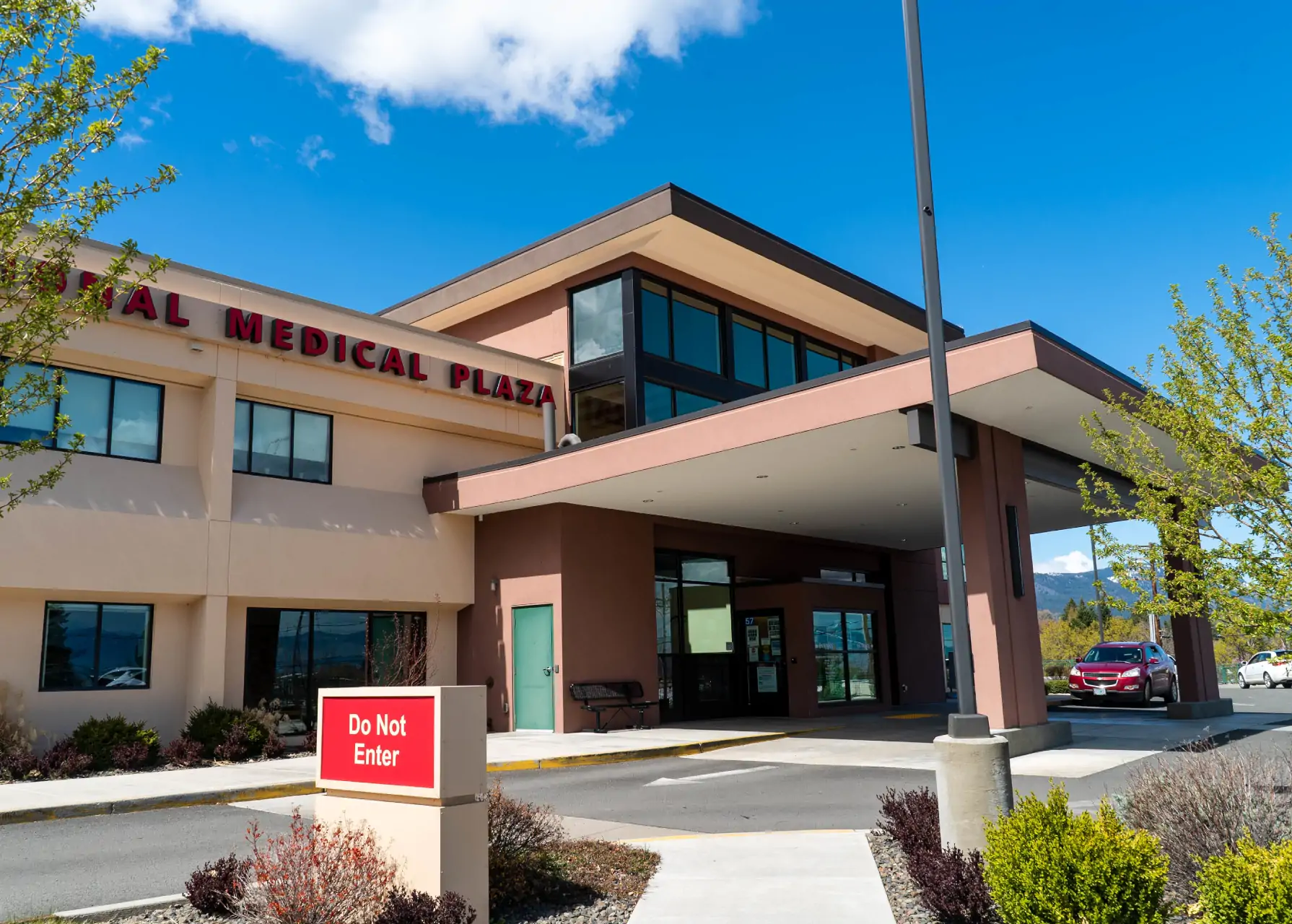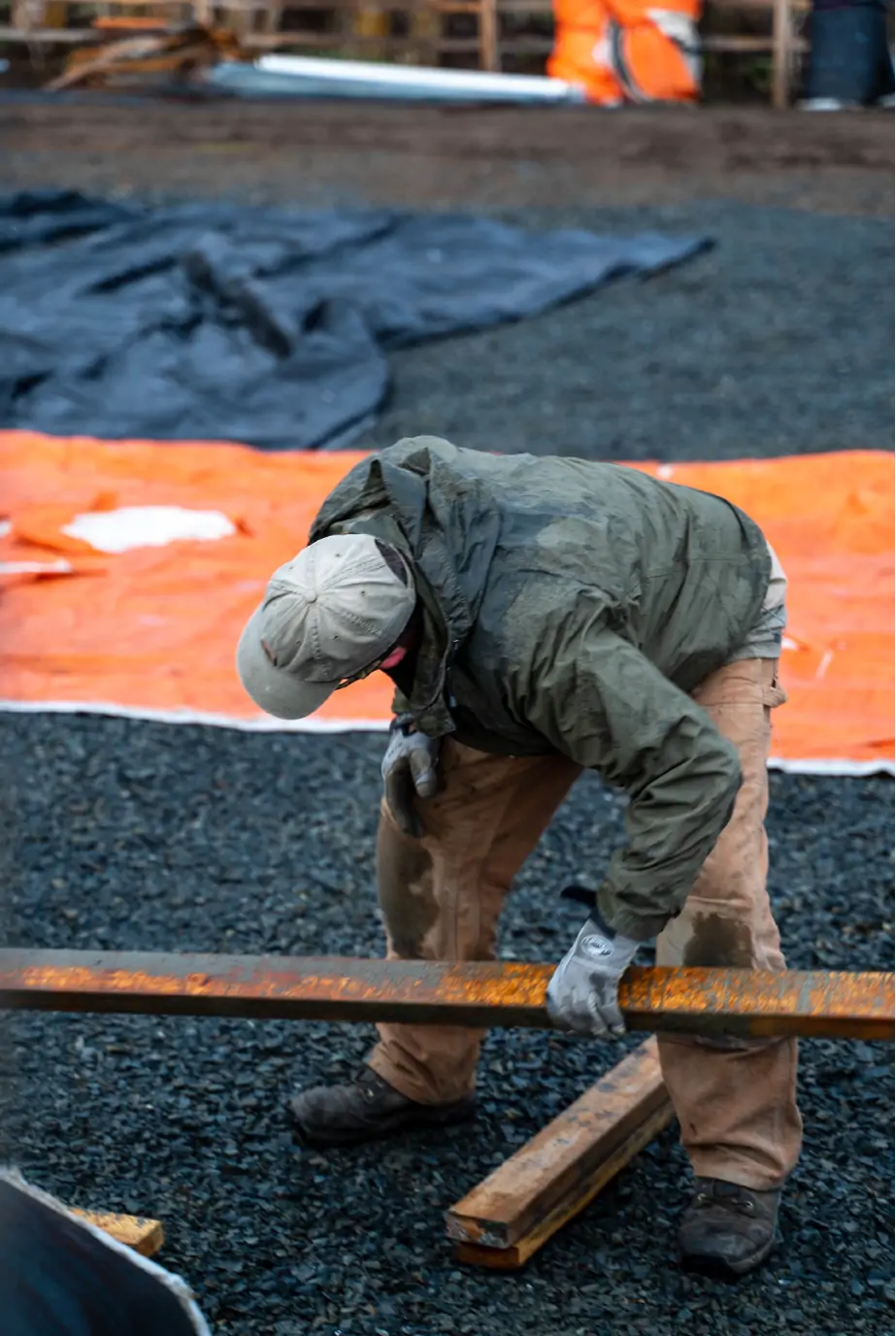 The Process
Demolition, earthworks, tenant improvement, and 13,100 square feet of new medical building construction.
This project was a multi-phased remodel and expansion project that included the demolition of two existing buildings, followed by 13,100 square feet of new construction that eventually became the Regional Medical Plaza.
Construction was often a juggling act because the work was conducted on a small piece of land and only a limited number of construction staff could be on the site at the one time.  Care was given not to overcrowd the area as many of the hospital offices needed to stay open.
To compound this, Grande Ronde Hospital is located on an "interesting" hillside with a high water table, making the underlying earthwork, drainage work, and sidewalk and parking lot upgrades of utmost importance.  No one wants their multi-million dollar building to suffer water damage, much less when it is a healthcare facility.
Construction Activities
For the Grande Ronde Regional Medical Plaza
13,800 square foot demolition and tenant improvement upgrades
13,100 square foot new construction
Structural and seismic upgrades
Earthwork and ground stability improvements
Heated sidewalks for whole facility
Results
Beautiful Multi-Use Medical Facility Completed on a Tight Budget
The Regional Medical Plaza is a well-used and well-loved extension of Grande Ronde Hospital.  It is home to the women's clinic, pediatric clinic, orthopedics, ENT, and the Surgeon's office.  At 27,000 sq feet in total, there is plenty of room to stretch out in the waiting room, visit the front desk, go upstairs to the orthopedics department or Specialty Clinic,  and visit with your doctor in spacious exam rooms.  Children love the additional play area, and the large glass doors and windows offer an uplifting view of La Grande.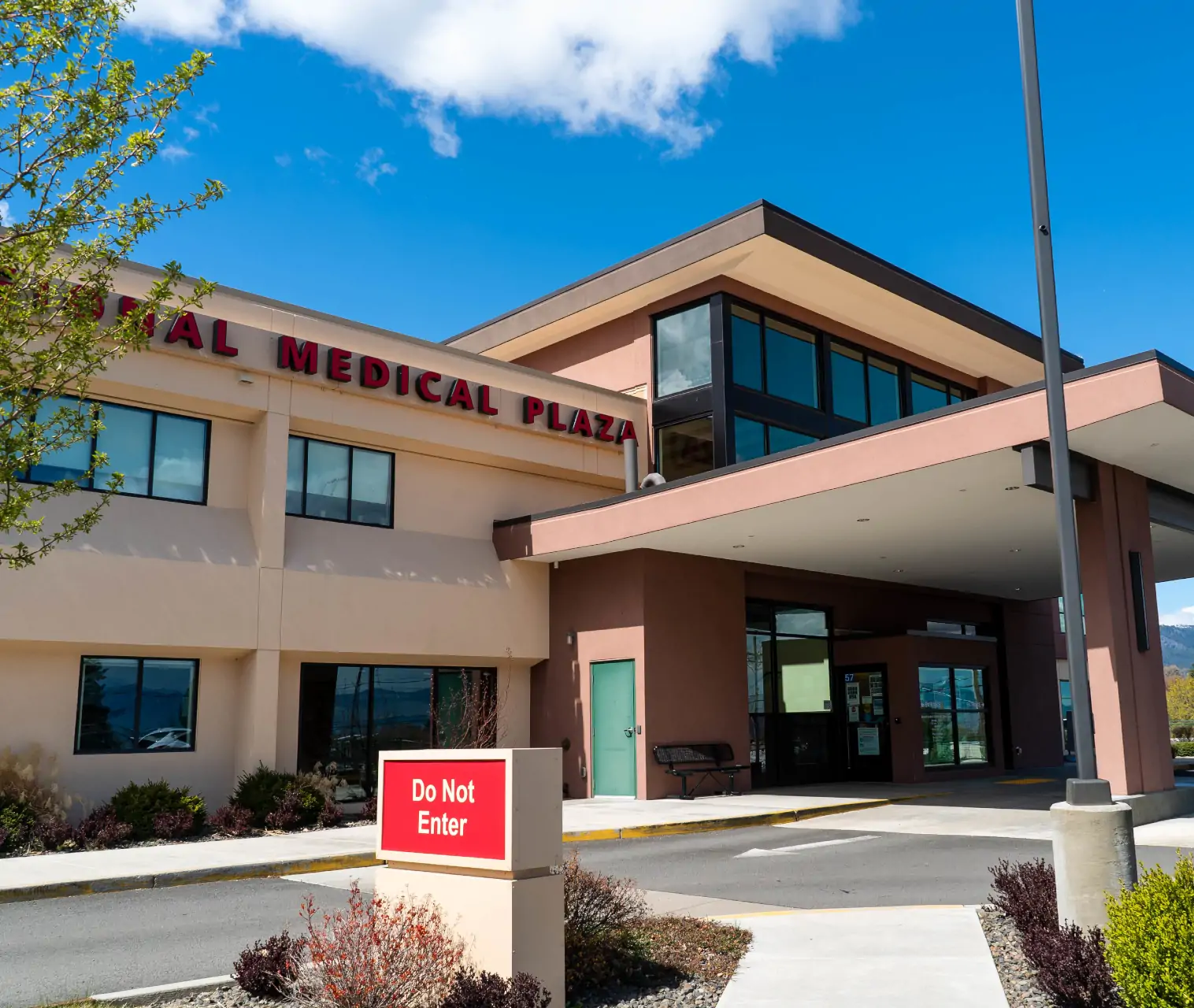 "Grande Ronde Hospital and Clinics has had extensive experience working with Sid Johnson Construction Company over the past 10 years. Their quality is top notch and they bring value to each project for us with their eye for detail, responsiveness and excellent foresight. Their understanding of the vision that we as a client have for a project – no matter the size or scope – has proven to be an essential component of what they bring to the table. They thoughtfully offer suggestions that make the end product even better. Their craftsmanship shows in every final detail and the finished product always meets, and often exceeds our expectations." 
– Joel L. Donivan, Grande Ronde Hospital
As an added perk, Sid Johnson & Co. was able to compile a team of 90% local talent, keeping the vast majority of the construction budget within a 100 mile radius of the hospital.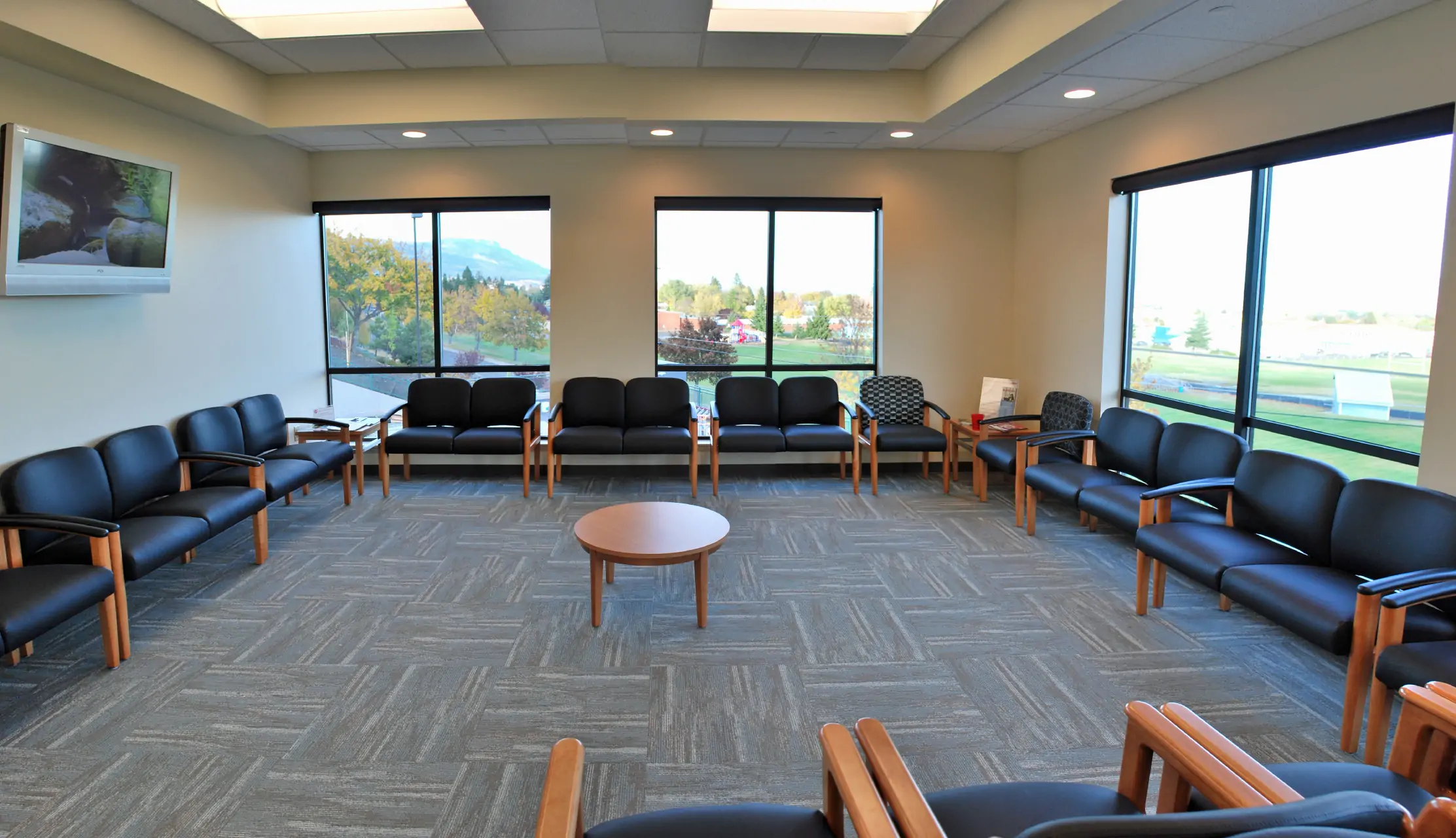 Divi Block
Related Projects
Saint Luke's Eastern Oregon Medical Clinic